My name is Jim Holmes. I have been an entrepreneur my entire adult life. From 1971 until early 1994, I was in the home furnishings industry. The last five years of this period were spent primarily on building my own wholesale distribution business. It was very successful, but no longer satisfying. In the spring of 1994, I founded Big Sky Financial Network LLC and began purchasing owner and seller financed Real Estate secured Notes and Contracts. After selling numerous private properties of my own, I now specialize in consulting with property sellers regarding creative financing techniques and strategies. With my diverse knowledge of creative financing, I am able to help people sell their property quickly, create future financial options for them, and subsequently purchase all or part of their owner or seller financed Real Estate secured Note or Contract. This business is very enjoyable since it is a win/win situation for all parties involved. I look forward to working with you!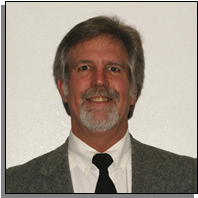 JIM HOLMES
Note & Contract Buyer
— Manager / Owner —
"I will do my level best to help my
customers get the very best deal.
You have my word!"
If you are currently receiving payments and ready to receive the absolute highest maximum lump sum in CASH possible from the sale of your privately held Real Estate Promissory Note or Real Estate Contract, please follow the steps below:
Review What We Buy to determine the qualification of your transaction.
Locate your

REAL ESTATE NOTE or CONTRACT

and related documents.
For the fastest service, complete our simple online Quote Request. Alternatively, you may call us between 10 AM and 8 PM Mountain Time at 406-535-5050.
Please click here to save a shortcut to our web site in your bookmark or favorites folder.